Are you interested in starting a blog?
Do you love writing and are looking for a good way to practice?
Want to make some changes to your blog, but don't know all the WordPress stuff?
Do you just need some advice from someone who's been blogging for awhile? (like since 2010?)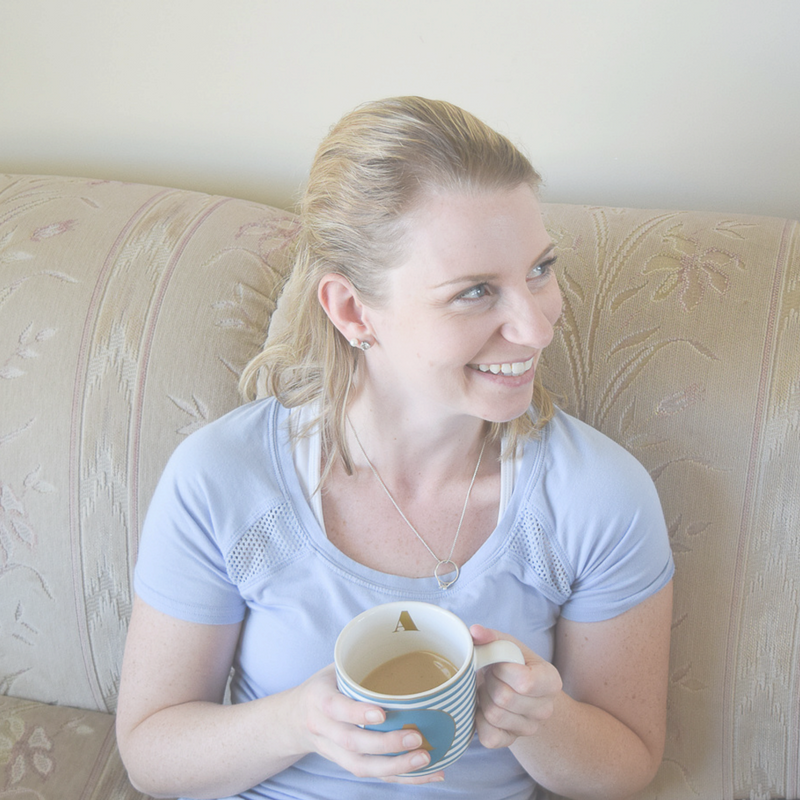 Hi, I'm Amanda and I love blogging. I'm always telling friends and family members..you should start a blog! I think it's a great creative outlet full of possibility and if you play your cards right, you can even make some money doing it.
I offer 3 services:
-Blog makeovers.
This involves things from freshening up a current design, adding a custom header and integrating a color palette and adding other custom elements (working from a StudioPress Genesis theme as a base).
-Starting a blog from scratch.
This involves a bit more work, but I've started many blogs myself, so I'm up to the challenge.
-Blog and social media consultation.
I have been blogging since 2010, so I use a combination of my knowledge of the industry, current trends, personal taste and of course my love for helping bloggers to offer a little advice on specific blogging or social media challenges you may be facing.
Examples of my work:
I have worked with over a dozen bloggers helping them create a space they love for their blog so they can share their story.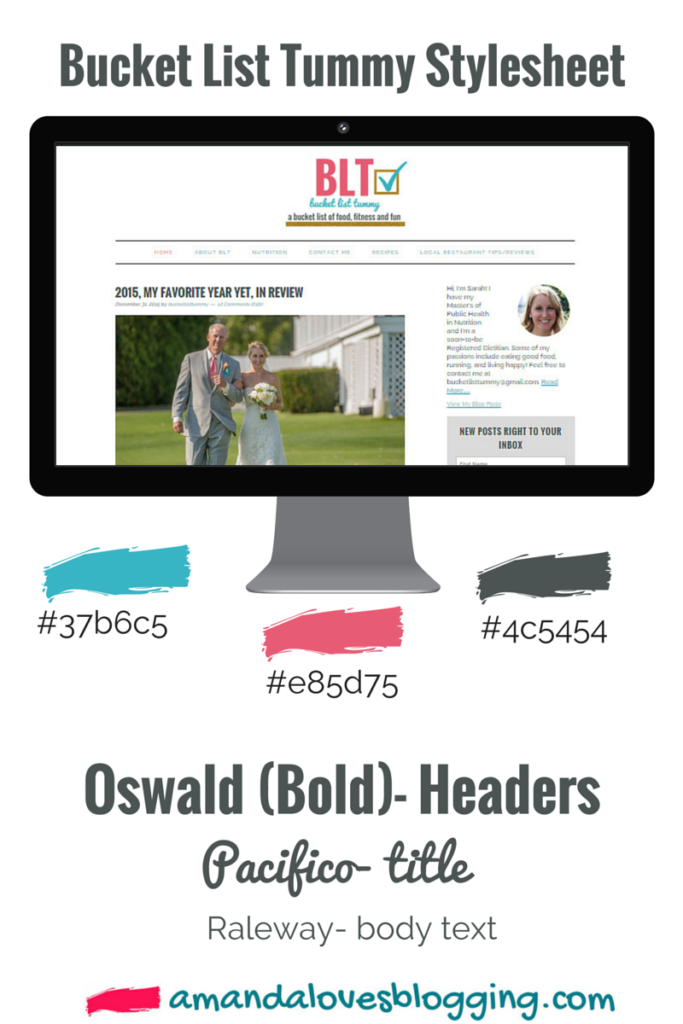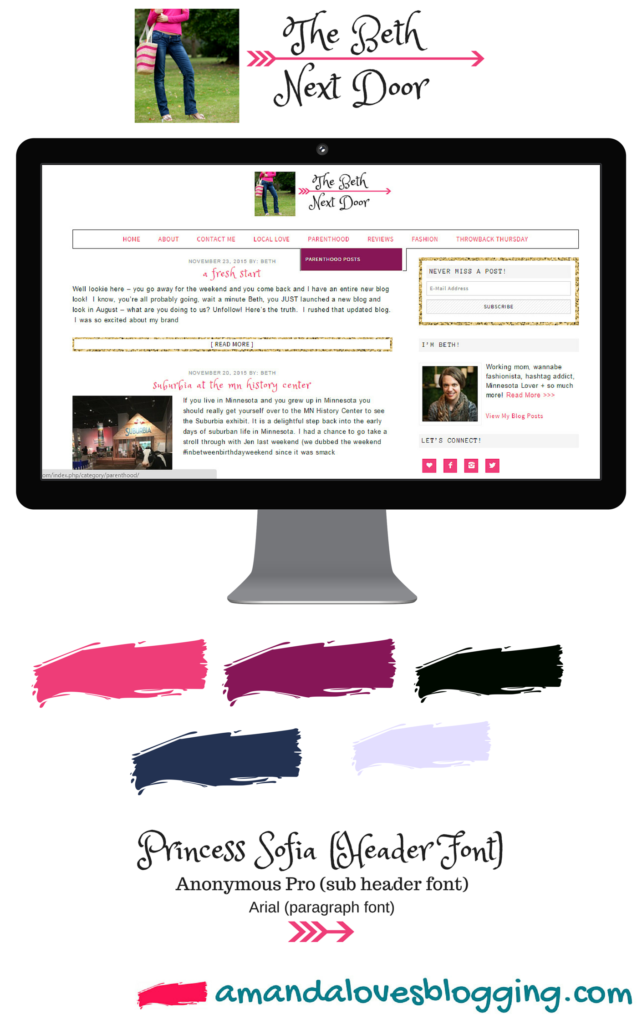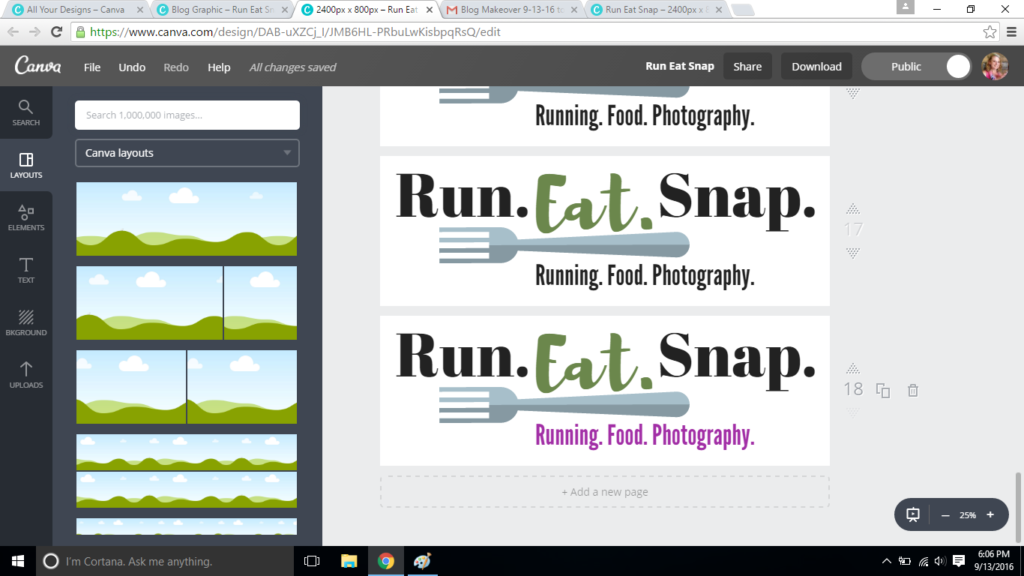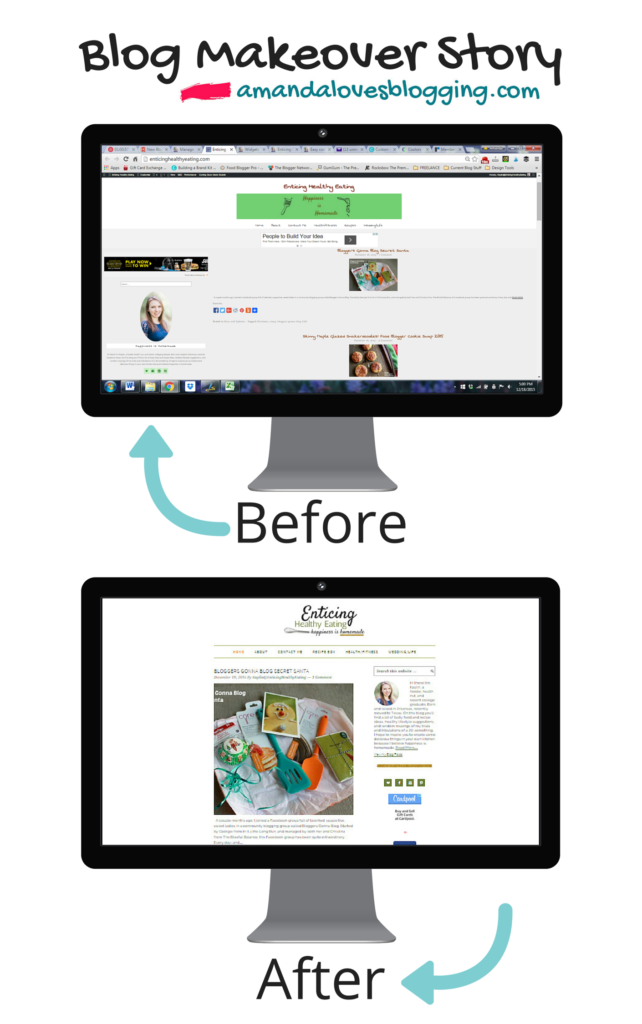 I've also personally designed all of my blogs and logos!
This is how I kind of became addicted to messing around with different graphic programs and really digging into the variety of things one can do with WordPress. I like to get nerdy with blogs.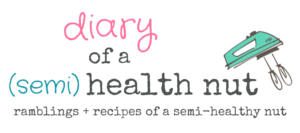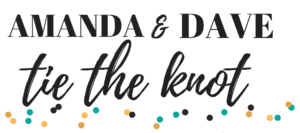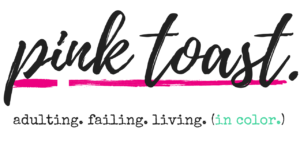 As you can see, I'm clearly obsessed with blogging and have gone through the process of starting and updating blogs many times. In fact, the thing I do most when I'm procrastinating is updating my blog layouts.
My bad habit actually turned into something useful for newbie bloggers or bloggers in need of a little help updating their design.
Happy Blogger Customers:
As with most things, don't take the word of the seller–find out what the customers are saying.
Chrissy

"I love that Amanda fills an important niche in the blog design community. When I was searching for someone to redesign my site, I knew that the framework for the blog was already there - I just wanted a better look and style. I didn't want to pay a website designer thousands of dollars, but I also didn't feel like spending time trying to figure out how to install a new theme, update my social buttons, etc myself. Amanda's services were perfect because they were at the right price point and I got exactly what I needed."

Mary

"Amanda is a great person to work with and has an eye for design. Her pricing is fair for the work and she is a great resource for blog questions. She sent me the color scheme and several designs to choose from and made tweaks as needed. She also gave me general suggestions for making my blog look better, like adding page breaks and moving around some of my widgets. She is a pleasure to work with and very knowledgeable about web design. She is professional and efficient at what she does. She responded promptly to my emails and answered my questions. Amanda is the bomb. :-)" Full review on Mary's blog here. //

Jen

"Amanda was so awesome to work with. Communicating exclusively through email can be tricky, but she was great at laying out the whole timeline and she was so thorough with explaining what was going to happen! She really cares about her clients happiness, and that shows in everything she does." Full review on her blog here.

Kaylin

"Amanda is fantastic to work with! [She] was great at communicating exactly what we were going to be doing with my website makeover, getting with me when I had any questions or needed clarification, and she understood my wants and needs for my site. Amanda has excellent pricing for her services and my blog looks 10 times better than it did before. Amanda, you are the bomb! Thank you so much for all your help!"

Sarah

"Amanda went above and beyond, and her prices are beyond reasonable for what she is providing. Not only does she make a great product that you will be so excited to show off and brag about, but it's an open and collaborative process where she really takes your needs and desires and helps them grow. It is clear that she really wants the best for her clients, which was something that really stood out to me throughout our correspondence.

She has a comfortable yet professional tone and nature to her that helped make the blog makeover and transition much less stressful from a client perspective (when you worry about all the bad things that can happen). She has years of experience with wordpress and blogging and I had no doubts that my site would turn out perfectly in the end, which it did. You have to trust Amanda and let her do her thing!"

Kelsey

Amanda was a joy to work with from start to finish. She was quick to understand exactly how I envisioned my dream blog site and brought it to life before my eyes...She was patient, vibrant, and detail-oriented when working with me...she also provided me with incredibly valuable advice... I highly recommend allowing Amanda to work her magic.

Liv

Amanda was happy to keep making changes to my site until I was totally happy with how it looked. She knows her design stuff! She was also so kind and easy to work and responded to all of my emails promptly. I'd highly recommend her services!

Beth

WOW.  Seriously wow.  I can't say enough positive things about how much I love this!  You did an amazing job!  I love the categories on the menu that you add[ed]..I just can't thank you enough, this is beautiful and everything I wanted my blog to be!
Contact Me for a Quote:
I'd love to help YOU!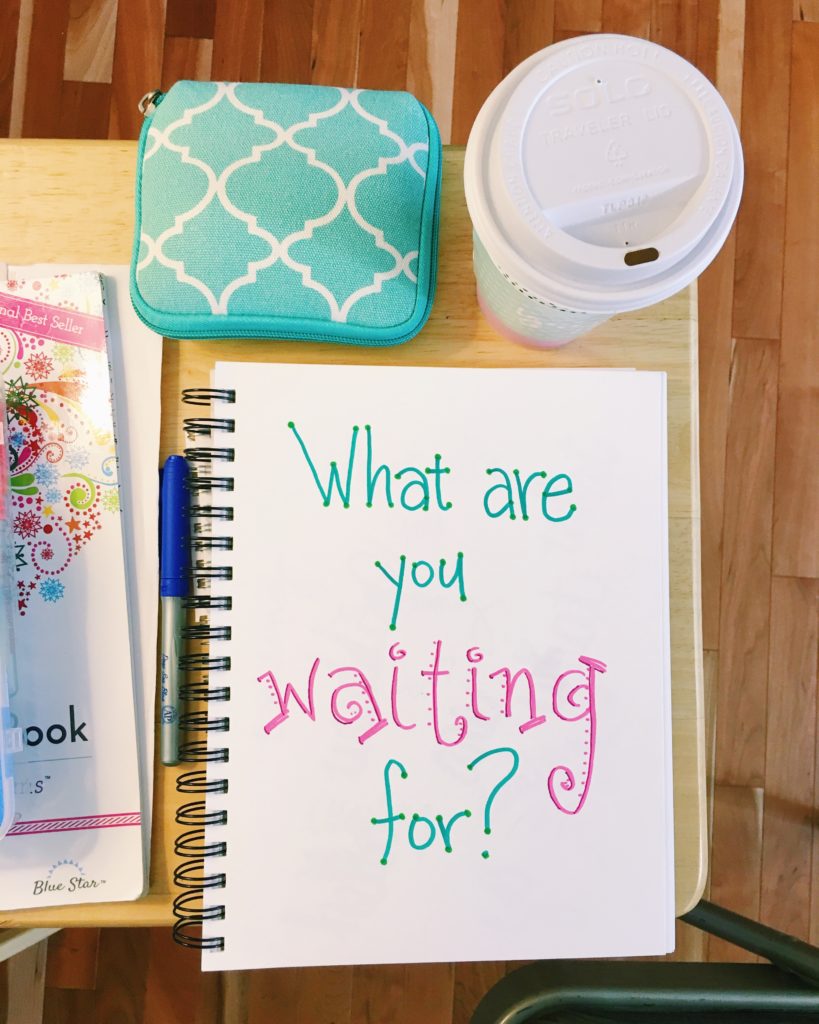 Fill out a form and I will get in contact with you!